Mathematics Week at Parkside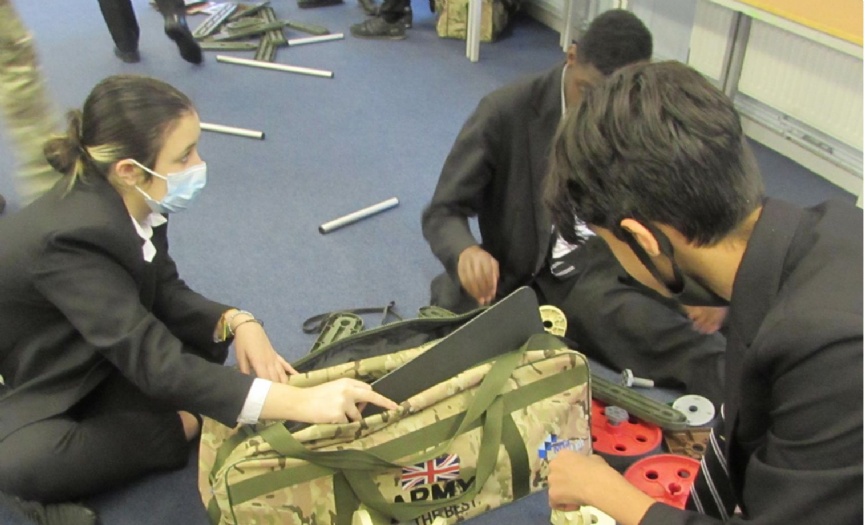 On Friday 19th November, the Army Engagement Team visited Parkside to engulf students in a Science, Technology, Engineering and Mathematics (STEM) challenge to culminate the Mathematics Week celebrations for 2021!
They donned their uniforms and brought with them, MTA kits which entailed more than 100 pieces of bolts, clips, wheels, rubber bands, poles and reinforcing strips which were to be used for the building of a self-propelled car.
Students worked together in teams and brainstormed ideas about how they could use their Engineering, Mathematical and Scientific skills whilst looking at different ways in which they could assemble the cars in order for them to move. At the end of the session, the students took their vehicles out into the College car park to put their designs to the test! All students commented on how interactive and enjoyable the session was.