Year 9 Assembly – Oracy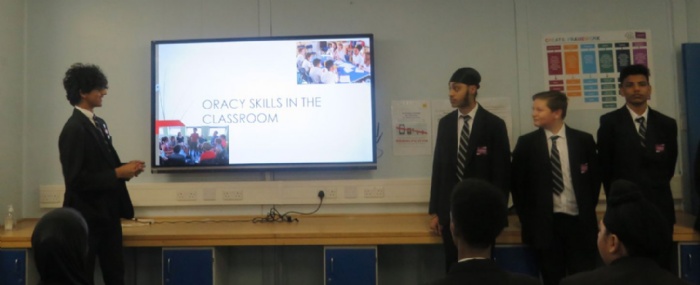 On Wednesday 15th February, students in Year 9 presented the whole college assembly. The subject was Oracy and the importance of Oral communication. Having strong oracy skills means that you have the ability to structure your thoughts in a way that can be understood by others by having a choice of vocabulary to support what you are expressing. Year 9 students are striving to become stronger, more effective communicators as they realise that they are the future of Parkside!
Thank you Year 9 and Mr Downes, who supported the students with putting the assembly together.