Royal Navy STEM Workshop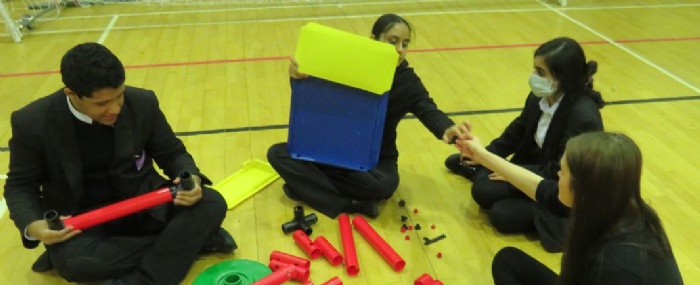 Patience, trust, teamwork and communication were the words echoed this afternoon by the Royal Navy. Year 10 and 11 students were actively engaged in a STEM workshop provided by two members of the Royal Navy Team. The afternoon was divided into two sections, a web challenge where students had to go through each section of the web created by ropes without touching it and a construction segment where students built chairs and boxes using the providing materials.
These activities gave students the ability to demonstrate resilience, patience and see the importance of being critical thinkers. Both staff and students who were present were intrigued by the activities and look forward to future partnerships with the Royal Navy.