Boss Day at InterContinental Hotels Group (IHG)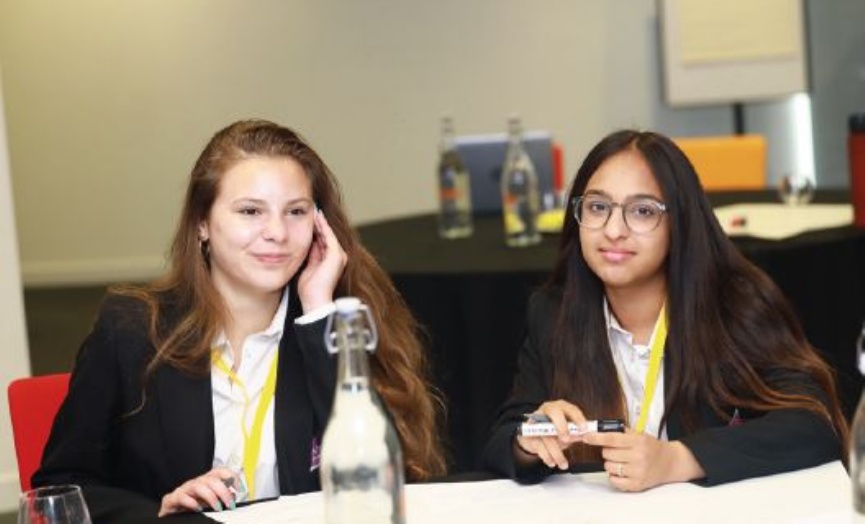 Year 11 Students at Parkside capitalise on a valuable opportunity and take part in their annual Boss Day event at the InterContinental Hotels Group (IHG) headquarters in Denham.
On Tuesday 12th July, Year 11 students at Parkside capitalised on a valuable opportunity by taking part in their annual Boss Day event at the InterContinental Hotels Group (IHG) headquarters in Denham. As a Trust, we have established a good partnership with IHG which has enabled our students to gain insight into the organisation of a multinational company associated with one of the world's largest upscale brands, thus providing our career-oriented students who are interested in pursuing a career in the hospitality industry with an unparalleled taste for professional experience within this sector.
With 'Luxury and Lifestyle' being just one of IHG's mantras, students gained a deeper understanding into the prestigious company's blue chip hotel brands, its loyalty programmes and its commendable accomplishment of surpassing a milestone of 6,000 open hotels across the globe, with 1,800 others currently in the development pipeline! Students commemorated the exciting growth stories of IHG and its employees who provided insightful context into their backgrounds as well as the broad range of diverse roles that are offered at IHG, provoking compelling discussions amongst the students. Engaging in a variety of interactive activities from recap quizzes which saw the triumph of three students who achieved 1st, 2nd and 3rd place, to students assuming the roles of proprietors and hoteliers, providing solutions to problems identified in guest feedback, this was a great opportunity for the students to support their learning, incite them with strong business acumen and hone their vocational abilities.
We would like to extend our sincere gratitude and appreciation to IHG for their ongoing support and collaboration, and for continuing to provide our students with auspicious and enriching opportunities that can solidify their career aspirations and shape their futures.